Lego Sumo Robot - Team SoundCloud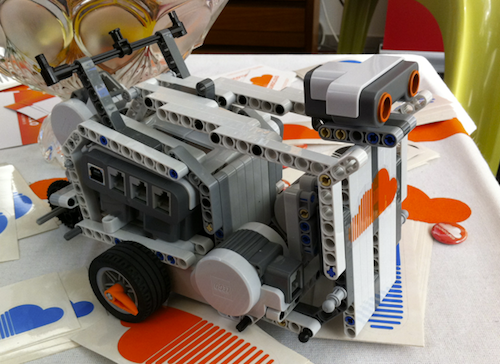 Uh, long, long time ago, (aka. last year autumn) I've been to GoTo Conference 2011 in Århus to present SoundCloud. For the evening program, a Lego Mindstorm Sumo fight was organized which, for sure, we couldn't miss. Watch our sweet robot in action -
the first round of the sumo battle, where Team SoundCloud flips over the opponent!
Unfortunately that was already it's glorious time - we dropped out for the second round. Anyway - it was big-huge-massive fun. Make sure you grab some lego bricks and build your own.
In case you're interested in the code, it wasn't much and nothing to be proud of - but worked!
https://gist.github.com/1280779